Posted:
July 12th, 2009 |
Author:
leah
|
Filed under:
Uncategorized
|
Tags:
polenta
|
2 Comments »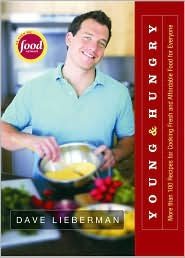 by request of Bakezilla (check our her fab blog), i'm happy to share with you the 99%** no fail Creamy Parmesan Polenta.
for some people it's mac and cheese. for others it's risotto. for me polenta is about as comforting comfort food as you can get and this recipe from Dave Lieberman's Young and Hungry cookbook was the first i tried and the one i go back to.
if you grew up with hot cereals like grits, malt-o-meal or cream of wheat you get the consistency you're going for. cheese grits is a common breakfast menu item in the south (maybe other regions) and even though the basic idea is always the same everyone prides themselves on their version and accompaniments. i encourage you to do the same.
For two hearty servings of parmesan polenta:
1/2 cup instant polenta (it's ground cornmeal and cm can be subbed but i buy Roland brand usually near the italian foods like sauces, pasta, pine nuts, etc.)
1/3 cup grated parmesan
2 tablespoons butter
salt and pepper to taste
combine the polenta with 2 cups of water. bring the mixture to a boil, stirring constantly. as the mixture starts to thicken, add the parmesan and butter. continue stirring until the polenta becomes fully cooked and thick, about 3-4 minutes. season with salt and pepper to taste.
serve immediately. once it cools it is chunky, not creamy. but you'll want to eat it warm.
add more butter, more cheese, try another cheese, stir in herbs. would be good with shrimp. i often serve with steak in place of baked or mashed potatoes.
enjoy!
** the last time i made this polenta it tasted like soap. i used the same pan as always, same ingredients. added cheddar cheese. the consistency was perfect. i've come to think it might have been…..soap residue in the pan. bah!
---